Back View of Hilga, Pasley and Singing Autumn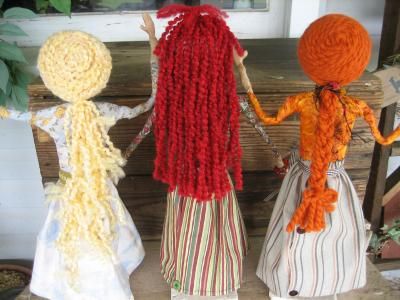 Details
BACK VIEW OF THE THREE ART DOLL WHIMSIES

Hilga Von Spring, Pasley Gerdie and Singing Autumn

This picture you can really see the back of each Whimsies. Their hair is made out of different types of yarn and I have either braided it, left it long/short, or I put little embellishments in it. I know each one will bring their new owners such joy! They like being in the spotlight! I love making them! They have become a part of my whimsical little world.

Add a comment