we got tired of chickens...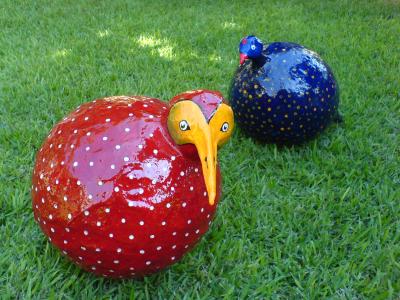 Details
the body of these birds are made with the balloon technique, covered with 4-5 coats of papier mach. the heads are made of wrinkled old newspapers.
painted with acrylic colors, and finally coated with "clear glossy synthetic varnish"

serious problems:
it reacts to the weather!!!
when the air inside warms- it looks round and nice, but when the air inside cools down it lookes very wrinkled!
maybe we should have added more coates of papier to the baloon.
Add a comment