first chicken finished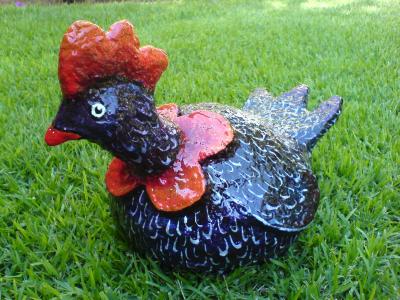 Details
this is our first trial in pulp sculpting.
the filling is made of wrinkled old newspapers, coverd with 0.5 cm of pulp.
painted with acrylic colors and finishing touches of some old nail polish leftovers which gave a beautiful color effect.
finally it was coated with "clear glossy synthetic varnish"
Add a comment