Hurricane Katrina Auction Donation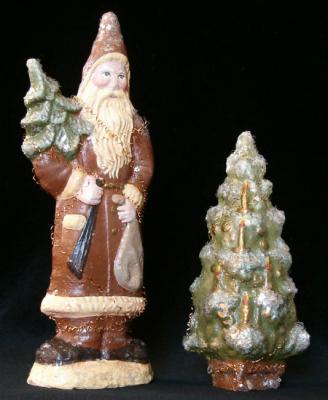 Details
This olde world Santa and Christmas Tree are made of 100% archival cotton fiber paper pulp which is pressed into highly collectible antique German chocolate moulds.
Each piece is painted with great attention to detail. They are
sealed and finished with a light sprinkling of vintage mica glitter and
a wrap of vintage style gold crinkle wire. Each piece is the first of its
kind and will be marked #1. Both are hand signed and dated.
Santa ~ 7 1/2" ~ Christmas Tree 5 1/2"

Copyright Kitty Forseth, Sweet Invocations. All rights reserved.


Add a comment