Megan's Castle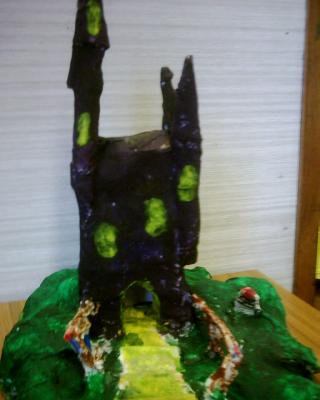 Details
This wonderful castle was created by 8 year old Megan from Weston Primary School. Made using a cardboard structure and layered kitchen paper , it has a fantastic stony texture not visible in the photograph. The railings leading to the door are made of drinking straws covered with paper.

I have been lucky enough to take part in class 3's art lessons and help the children make papier mache helmets for their christmas production. Megan had made this at home and kindly brought it in to show me.

I will be showing the helmets when they are finished, the children worked really hard and we have had excellent results. Thanks for having me Weston I have enjoyed every minute.
Add a comment