Richard Will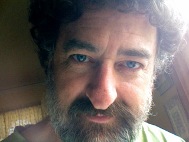 Welcome to Richard's gallery! Simply click on the item that you are interested in below to see an enlarged picture and information.
Location: United States
E-mail:
Introduction
I'm Richard Will and I've been making little art projects for many years - starting with things for my sisters to play with as kids. I've specialized in papier mache' for the past several years. I enjoy making jewelry boxes and other little things for friends and family. The majority of my projects are made mostly from recycled materials. I find papier mache' to be so incredibly versatile - you can truly make ANYTHING with it!! Enjoy!
My gallery